"ReRuBabs e-Coaching" is an initiative to help other people achieve their goals in life.
Every now and then people just need that one little piece of insight that helps them overcome a small roadblock in their life. Doing so they discover new opportunities and other enjoyable experiences. I believe everyone has the power inside to make these -what I call- growth steps. It's my mission to help you find and use that power. I don't solve things for you. Instead, I'll help you find your own special solution. I won't go for the big personal change… I believe in small and rewarding steps.
 In life, it's about the journey, not about the anticipated destinations.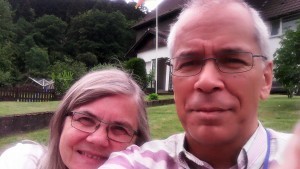 Interest in human interaction and personal development is the guiding principle of my life. That interest includes philosophy, psychology and exact sciences. I used those insights during my years as a manager, where I coached many people. My practical experience grew in 33 years of corporate employment and before that through leadership involvements in school councils and handball clubs. This millennium I have invaluable support from Babs, my wife, a certified social pedagogue and a great astrologist.
The internet is the ultimate asset to achieve my goal. Low-threshold participation, mobile access, global reach, and text-based interaction that makes you structure your line of thinking. No need to be a novelist or something… I'll ask to understand, I'll suggest to uncover… The service ranges from public sharing using social media, via blog and forum to more private mail, chat and eventually a individual program.
You find me on LinkedIn, Facebook (Instagram), Google, YouTube and Twitter.
ReRuBabs e-Coaching
Eindhoven, Netherlands